"Let me tell you the secret to our success, we love what we do."
Our operation runs deep with family roots. Quality of life and quality of work know no separation here. We live for the essence of this life. Every moment that we work we are grateful to be here, to know that we have found the greatest place on earth.
BRYAN and MARCIA MUSSARD (the Bosses)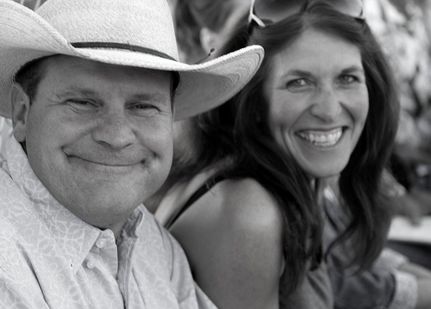 Bryan and Marcia Mussard make their home in Dillon, Montana. Together, along with their extend-family, own and operate Big West Management and Reminisce Angus Ranch. Besides raising some of the world's finest, high marbling Angus bulls; they own America's New Top Shelf, Award-Winning, 100% Gluten Free, Gorgeous Vodka. Gorgeous is a potato vodka, that is impressing the pallets of discerning vodka critics around the country.
​
To add on to their successful cattle and vodka businesses, Bryan and Marcia also are very proud of their highly 93 Point Rated Cattle Baron Cigars. Bryan has been a cigar lover for over 30 years now. His path crossed with the well known Phil Zanghi III in 2014. Bryan Mussard wanted to make the best cigar in the world. With the help of Phil, Bryan managed to create that cigar.
​
Bryan jokes that he is a recovering perfectionist, but this skill or vise has paid off with the quality of all his businesses. In his spare time, Bryan takes the time to reach out to fellow cattleman, and future stock growers. He is currently the President of the Montana Stock Growers Association.
---
SILAS SMITH (Operations Manager)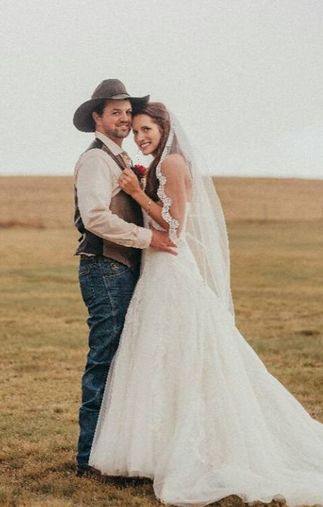 ​A member of a fourteen man detachment based out of Helen, Silas Smith was part of the third iteration that deployed to Africa. While serving, he worked at a lab called the JTFAC (Joint Theater Forensic Analysis Center) based at Camp Lemonnier in Djibouti, Africa. This fourteen man team assisted coalition forces in their fight against the terrorist group, Al-Shabaab. They assisted in the exploration of all IED (Improvised Explosive Devices) that came out of the country Somalia and provided the Intel back to the coalition forces. Their missions took them into Kenya and Uganda. Among the achievements, he received a letter of appreciation for the FBI, and the French Combat and Survival in Desert Area Badge while training with the French Foreign Legion.
​
Silas still serves our country, and manages the daily operations at Big West Management. Silas is happily married to Laramie Pursley Smith. Together, they own S/L Cattle Company; along with their own personal commercial cattle. Silas and Laramie are, also, proud to announce the birth of their first born child, Lariah Alice Smith.
---
TALITHA ASHCRAFT (Cattle Manager)
A big thank you to Cavallo Photography. All photos are originals taken on Reminisce Angus Ranch and Big West Management's feedlot. Owner and Photographer of Cavallo Photography is Talitha Ashcraft, our daughter. Talitha graduated from Rocky Mountain College with a Bachelors Degree in Photography and Equine Science. At the feedlot, Talitha manages the cattle, and does all the cattle health. She is happily married to Jon Ashcraft. Together, they own XY Cattle Company and TerraNova, which provides weed spraying and pest control.
​
In her spare time, Talitha trains her own colts. All of them are started during the summer, and work cattle for the reminder of the year. All of her colts are prepared for real world situations. Keep an eye out on her up coming colt, which will be auctioned off during the Reminisce Angus Annual Production Sale on March 2, 2018.


---